Pre-Made Content
Select Your Demo Below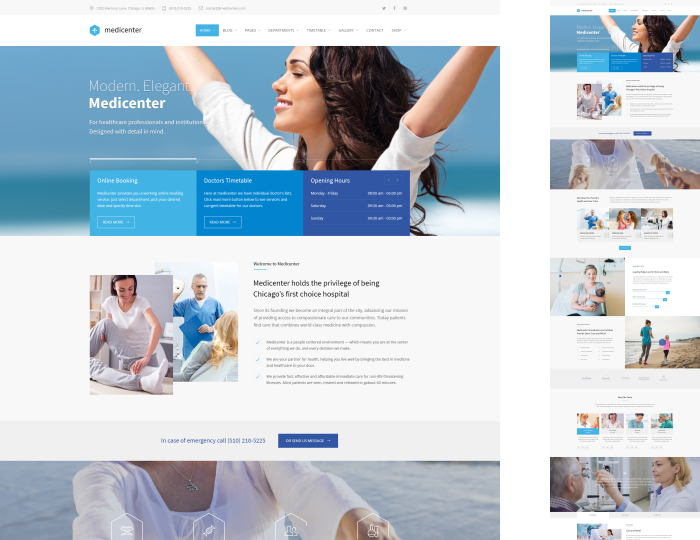 Demo dedicated to a private pregnancy clinic, pregnancy hospital, gynecologist profession, widely related to the topic of mother and newborn. Decorated in calm feminine colors, reminiscent of motherly tenderness and sensitivity.
View Demo
Designed for ophthalmologists and optometrists, with invigorating yellow accents. Inviting and friendly, radiating joy and optimism, and at the same time professional and legible.
View Demo
Designed for the profession of a veterinarian, veterinary clinic, animal hospital, but it will work well as a pet store or hotel for animals. Green color means peace and a sense of security. Navy blue radiates authority and elegance.
View Demo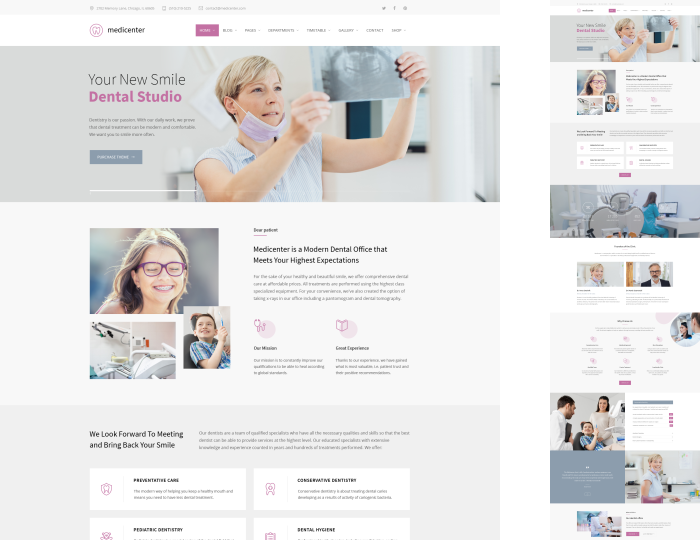 Feedback
Theme Reviews
I have to be honest. I tried A LOT of medical templates, and overall this is the best. The customer support is at the top, the coding is very good and the responsive well done. I'm fully satisfied of my purchase.
The website looks great compared to our much older website. The flexibility of the website to view properly on all devices make this a plus for my supervisor. Still working on it and we hope to launch soon I'm sure our site visitors will be surprised by the website clean looks, features and our step in a new direction.
The MediCenter theme is at a higher level, developed with competence, professionalism and inspiration. It is complete as intended, perfectly meets the user's needs. Support is impeccable, attentive, fast and effective. I thank the developer for giving us his work and wish him to continue with the excellent work! Congratz!